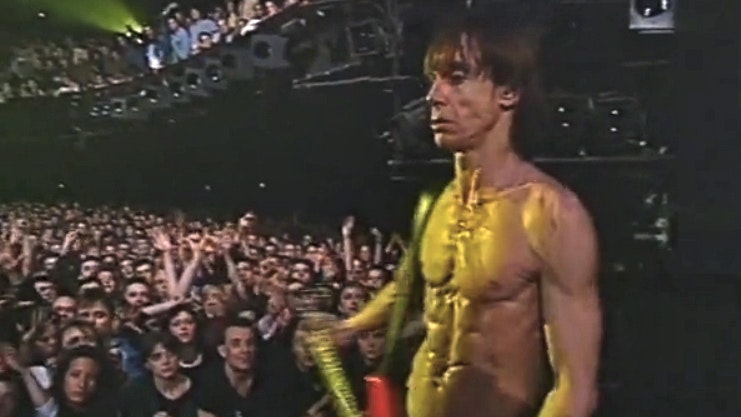 Iggy Pop "Kiss My Blood" live Paris concert film
OTHER SHIZ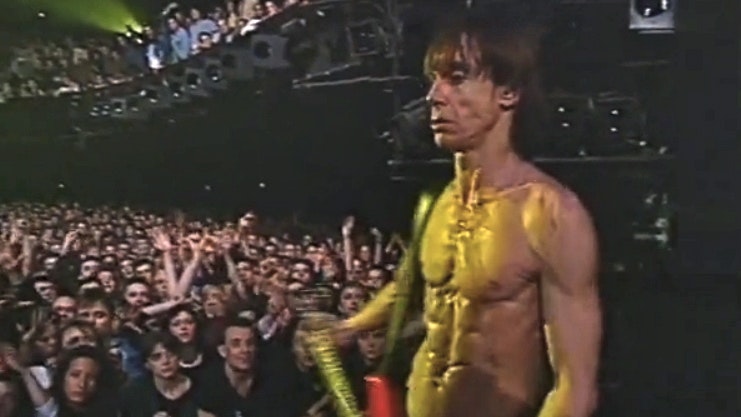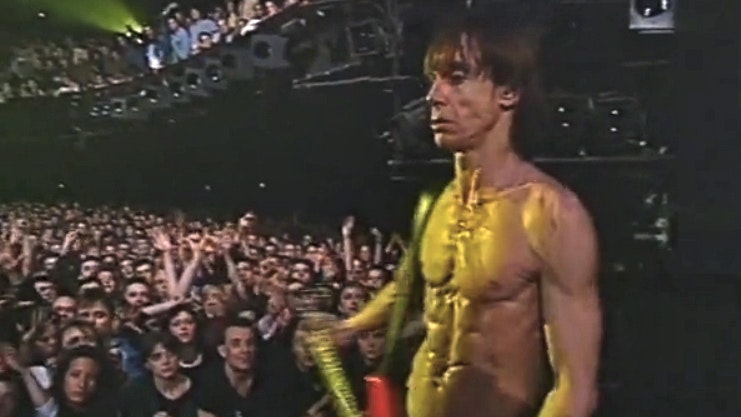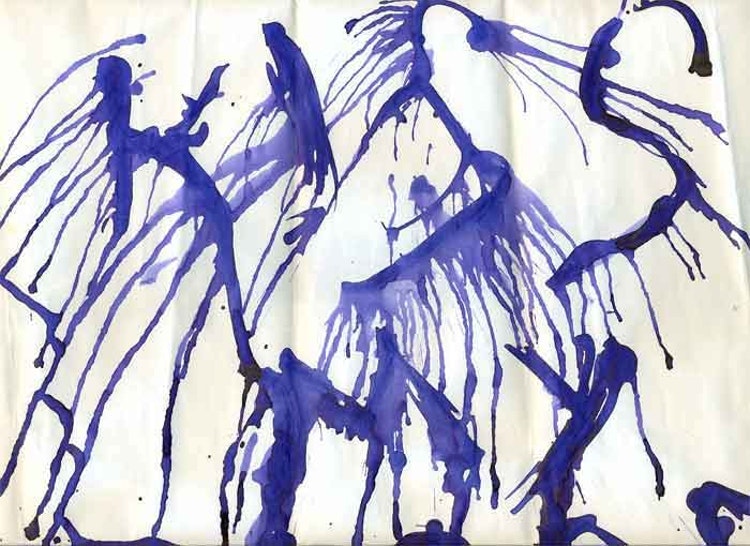 Our title card, from cigarette butts dipped in coffee and blue paint.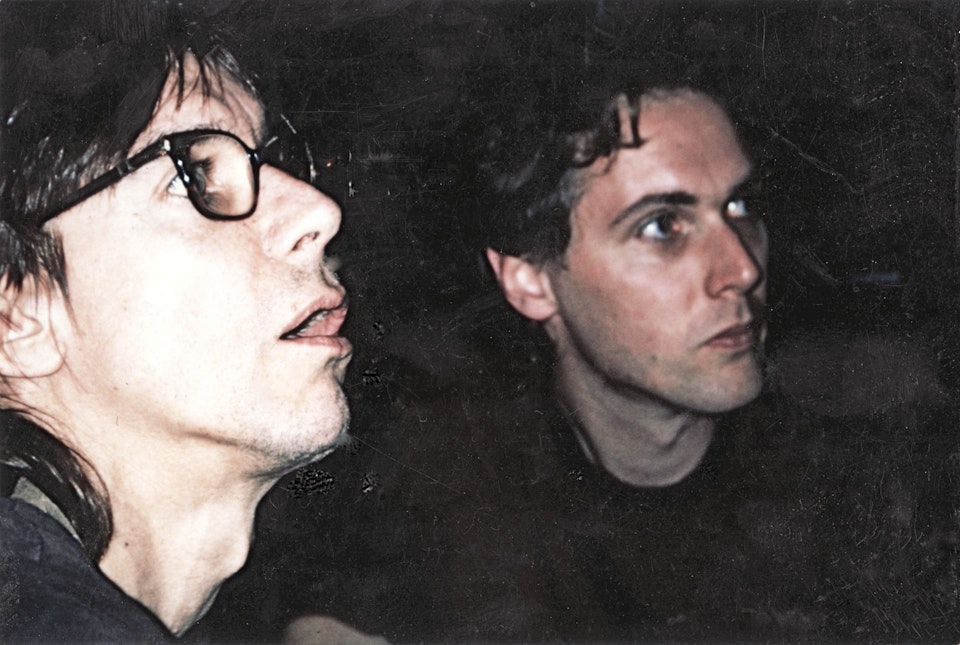 Iggy Pop watches his first Iggy Pop show.
"Did I really get naked on stage?"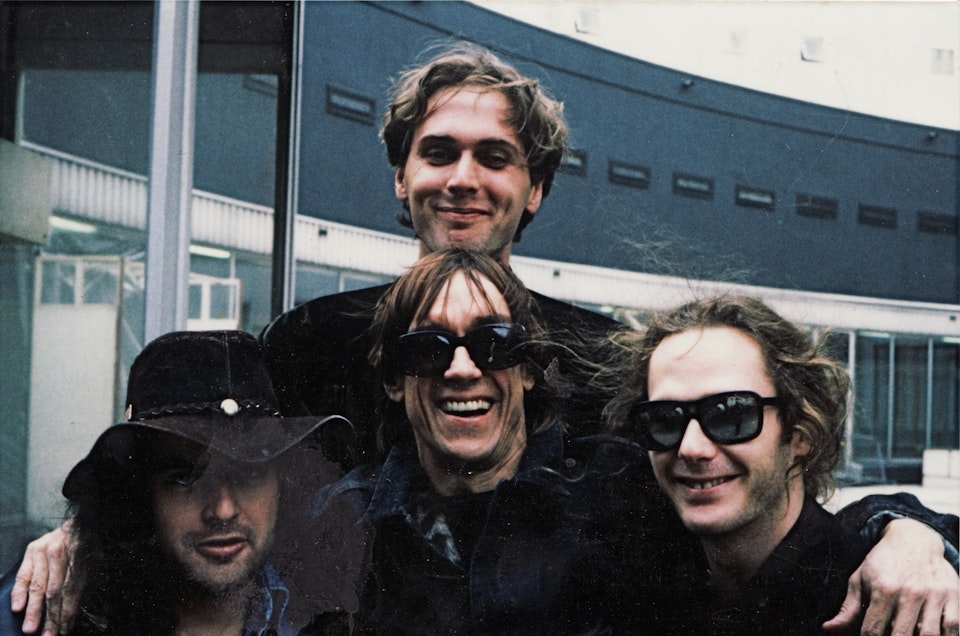 Outside the French TV station, Paris, where I edited "Kiss My Blood."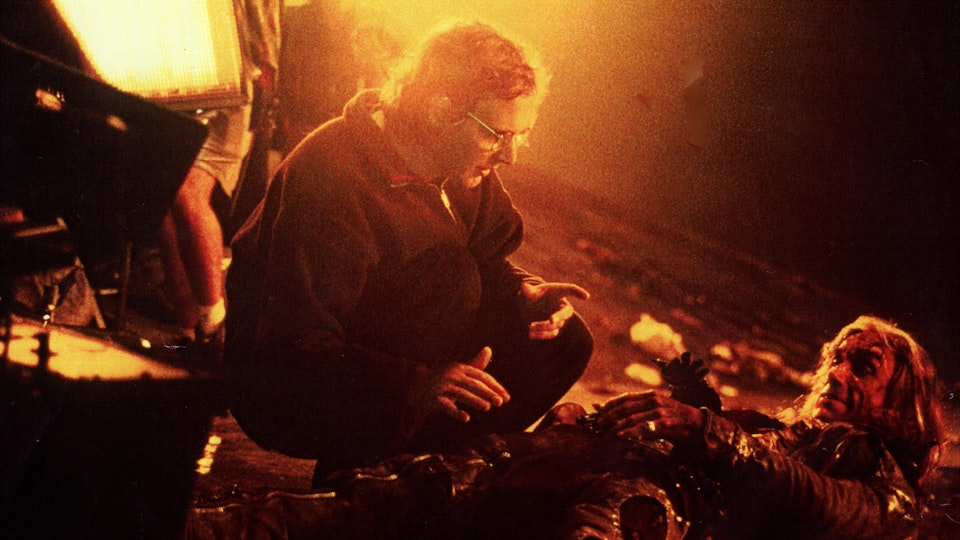 Setting light to Iggy's balls with gas jets for "The Crow 2." Photo taken in a downtown LA sewerage tunnel.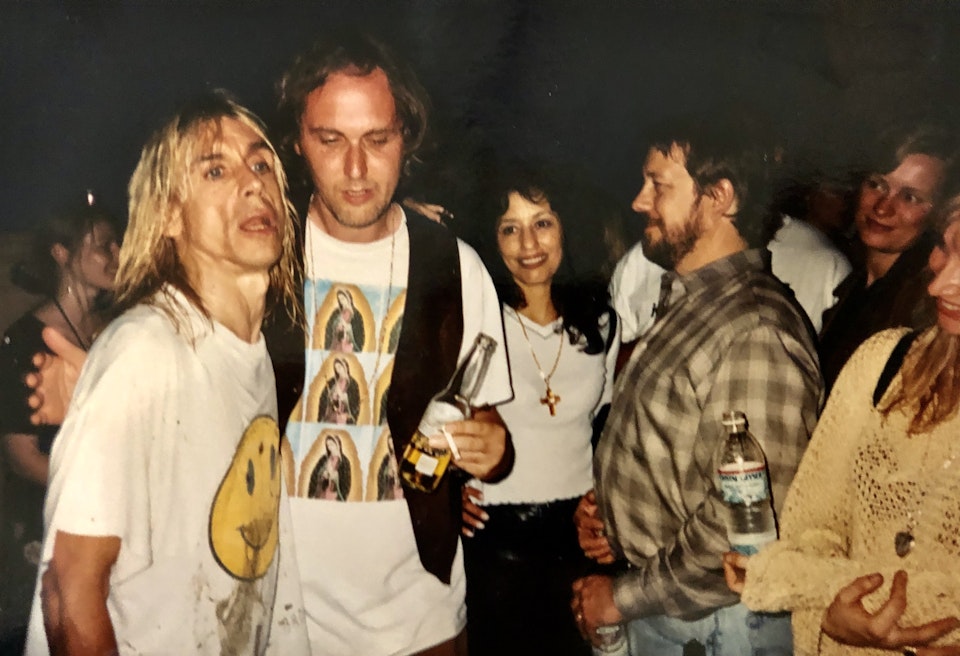 Out on the razzle in LA, around "Crow 2" filming.
Iggy Pop "Kiss My Blood" live Paris concert film
Well, I was always a huge fan of Iggy Pop and literally cannot count the number of times I have seen him play live across the years. Probably it amounts to about 50 times. The first was at The Rainbow in London, 1977, where David Bowie (to whom he'd later introduced me) played keys. I was dead chuffed, when in 1994 he asked me to film his first ever proper recording of a concert. Later, as we edited in Paris (see pics above), I had the pleasure of sitting with Iggy Pop as he watch his first ever Iggy Pop performance. The title card for "Kiss My Blood" we painted together with blue paint and coffee on paper. I gave us just one go at it.
Iggy Pop: "I sought him out years ago on the advice of David Bowie, who said there's a really interesting young video director in England, Tim Pope, you should meet this guy, he'd be right to work with you because Tim's very intense."
Tim Pope: "I'd become friends with Iggy Pop and at one show he said, "I've got a couple of friends joining us." I look around and it's Bowie and Jagger. We went to this restaurant and when Iggy went for a pee, there was a space between us. He turned to me and said "Tim Pope. You're a funny little arsehole, aren't you?" and I went, "Yeah, David Bowie, and you're a complete…" I won't say the word. And that was the start of a beautiful relationship."