Bowie compilation...
FILMS
If only my teenage self could've seen me at rehearsals for Bowie's 50th birthday show. They happened first in Connecticut and then closer to the time in New York. Some were in Philip Glass's studio. David told me Lou would be coming in, and sure enough I sneaked in to the kitchenette to pretend to make myself a tea as I listened to them debating the pitfalls of importing wooden fruit bowls from warm climates. "Yeah, they tend to warp," noted David. "Uh huh," nodded Lou.
I loved working with Bowie. As I said in the BBC interview after his untimely death, I remember loads of laughter. I especially like the impromptu videos we shot of him in his dressing room, where you hear me shout "Cut!" because David sang a live vocal. I'd just come off an awful time editing The Crow 2 movie, so this was a welcome relief.

Intended to go beneath our end titles, they nearly didn't happen due to David's tiredness from rehearsals, but I managed to talk him into it.
I did a lot of stuff with "The Guv" across the years, and have put here just a random sample.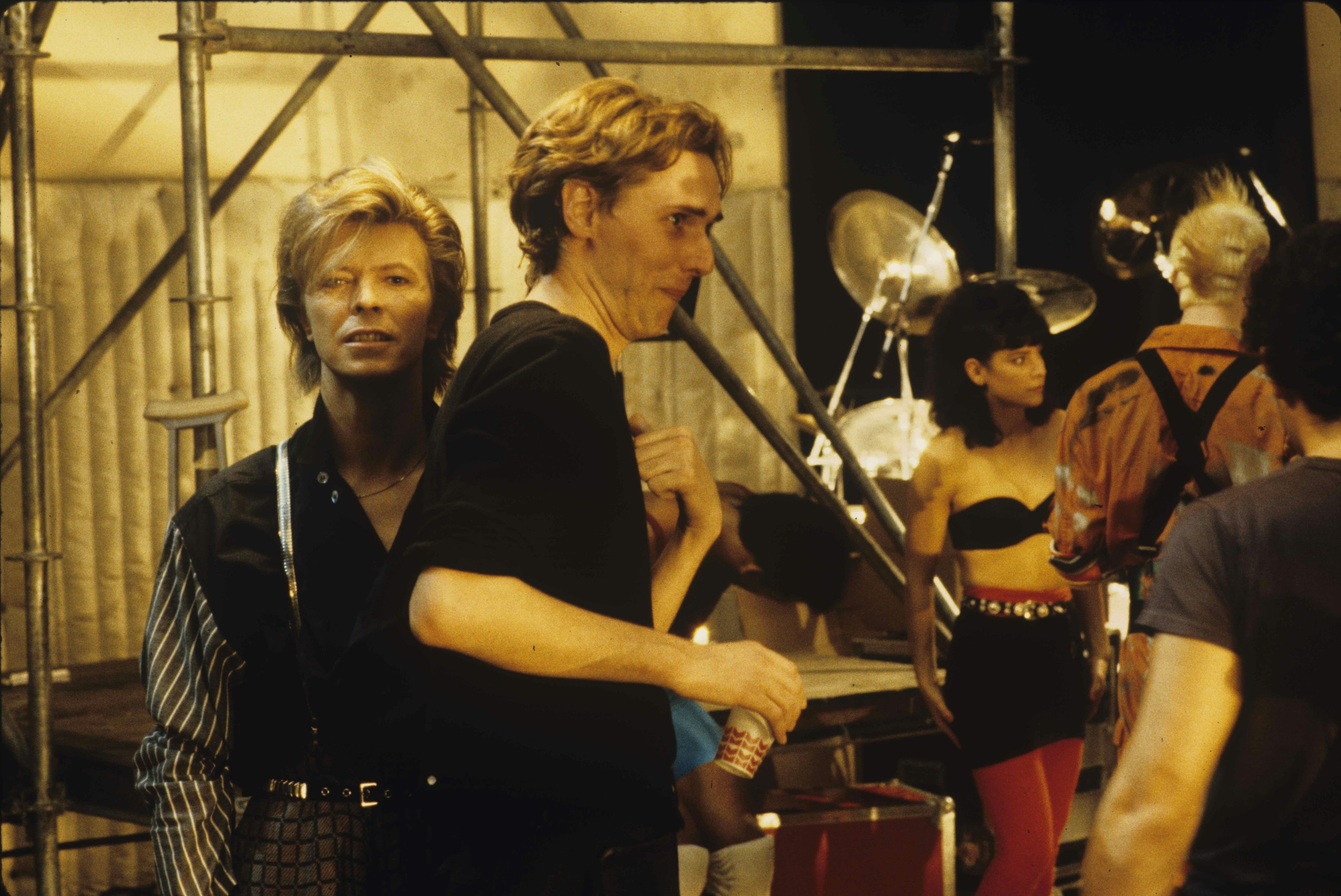 FILMS